Having worked in Machakos Diocese for several years, Sr. Waweru developed a passion for a new mission in the community.
She shared her bright passion with the college administration and the Board of Management through the chief Principal madam Joyce Mabwai. She encouraged her students towards embracing charitable work, especially Young Catholic Students.
This year they visited the prison together with some members of staff from the institution and the students. They had good moments with the inmates through praise and worship, sharing the word of God, socializing with inmates, and hearing their testimonies. This was made possible by the officer in charge Abdi and his deputy Humphrey who warmly welcomes the group anytime they want to visit.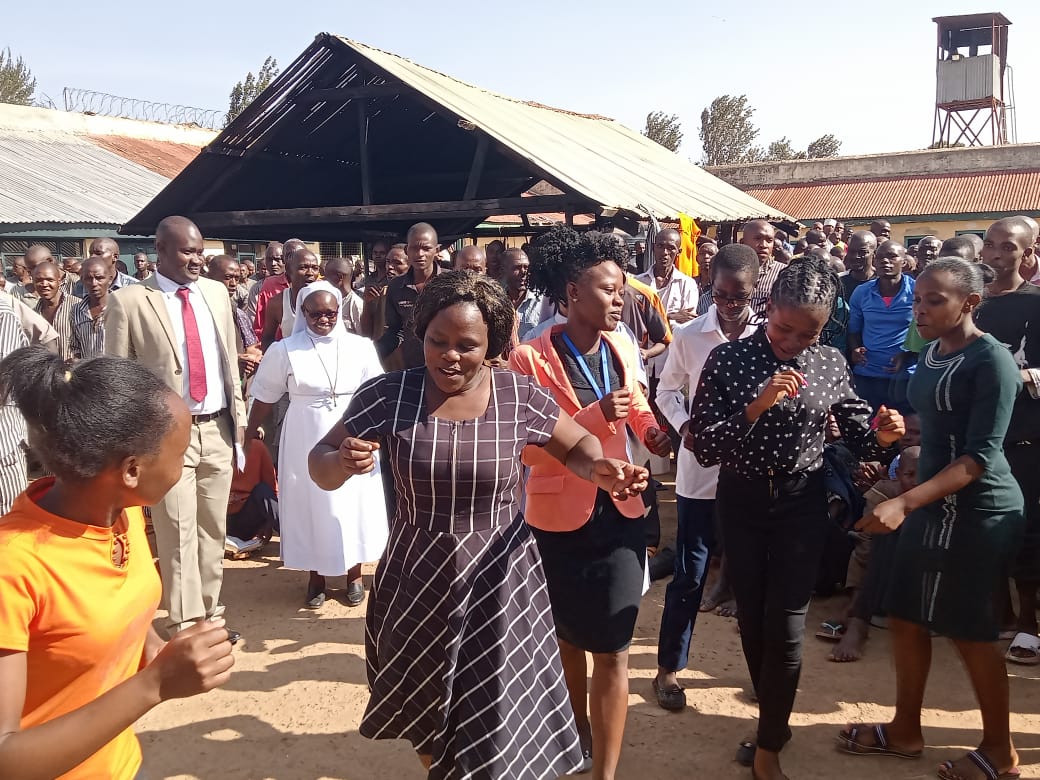 The group took some donations of 100 mattresses, 30 blankets, 30 jerricans, 200 pieces of bread, 100 litres of milk, several rolls of toilet paper, some cartons of bar soap, some shoes, and some clothes. We thank God for the good interactions that we had.